Ready or not, here come the holidays, friends, and if you're as obsessed with the spirit of the season as I am, you are much more ready than not. Thanks to Hallmark Channel's Monopoly game making it possible to celebrate all year long, you can be ready now, too!
I mean, come on! Just look how cuuuuute it is!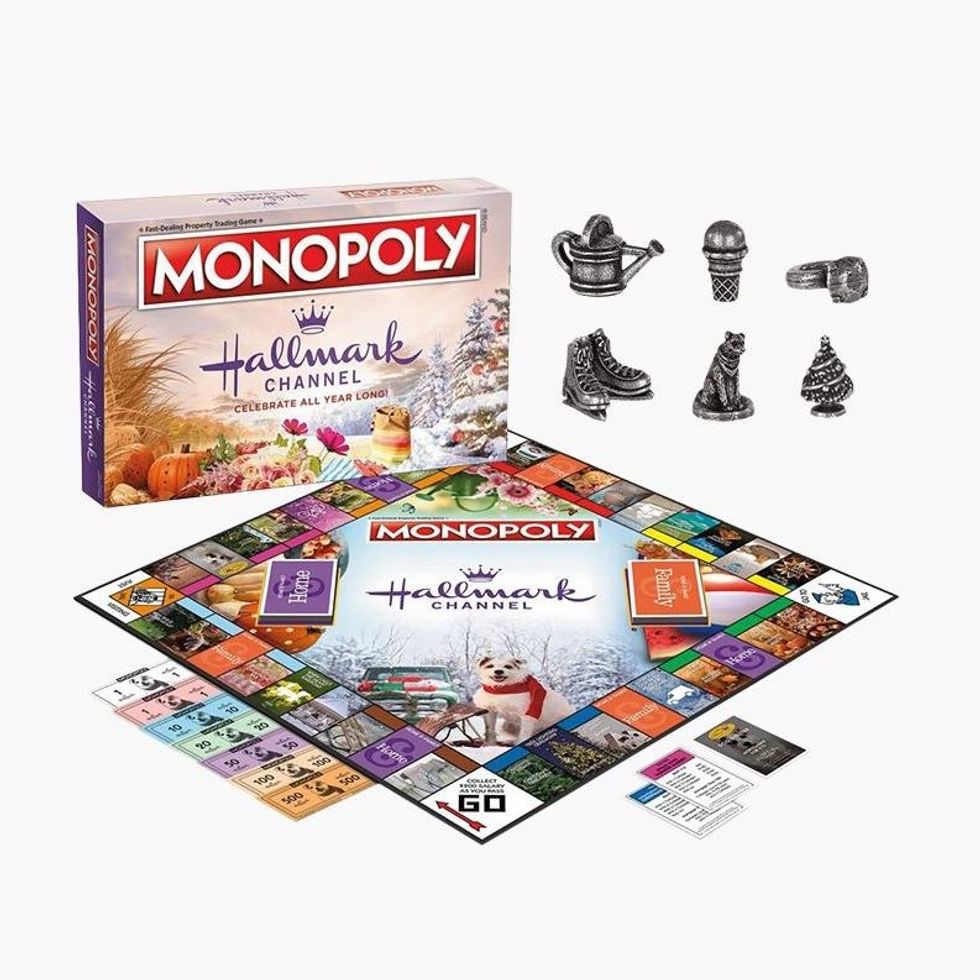 Hallmark Channel
While it's normally $39.99, it's currently on sale right now for $24.99 and my heart (and wallet) are singing JOY TO THE WORLD. Plus, with the channel taking steps to become more inclusive in its classic romance movies with the upcoming release of its first Hallmark Christmas movie to feature a gay couples' love story (hopefully, just one of many to come), I'm here to support.
So what makes this Monopoly board game Hallmark Channel-themed? Well, there's a festive spin on the classic properties so players can buy and trade places like Christmas tree farms and farmer's markets while the pieces take the shapes of different joyful objects like a Christmas tree and ice skates.
I don't know about you, but I'm buying this for myself — and maybe everyone else on my list who shamelessly watches Hallmark's holiday movies every year like it's their job (if only).